Sydney's
Anzac Day
parade will go ahead with double the previous number of people allowed after a special exemption was granted by the NSW Government.
A total of 10,000 people will be allowed to march in the CBD on April 25, with 5000 allowed to attend all other commemorations across NSW.
Free spectator tickets for the Dawn Service in Martin Place will be available to the general public on the RSL NSW website from April 12.
Across the nation,
Anzac Day events
have been given the green light by state governments to proceed with crowds, as long as COVID-safe planning is in place.
Last year, Anzac Day was marked by Australians standing in their driveways and lighting a candle at dawn as marches were cancelled amid stringent COVID-19 restrictions.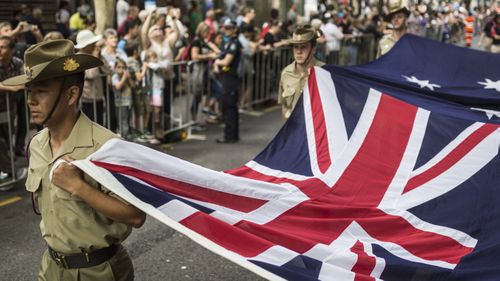 A total of 10,000 people will be allowed to march in Sydney's parade.
That's double the earlier number which was going to be allowed.
However, the event, which centres around Martin Place in the CBD, will be ticketed to allow numbers to be monitored.
"In times of strife, Queenslanders do what it takes to protect each other. We've done it in wartime, and we're doing it now through the global pandemic," Premier Annastacia Palaszczuk wrote in a post on Twitter last month.
"Because we've worked together to keep safe, this year we can safely gather to mark the sacrifices of those who have served."
Speaking to reporters last month, the premier urged Queenslanders to turn out in big numbers for Anzac Day services.
"As a sign of respect let's turn out in full force in appreciation of the people who served our country," she said.
There will be no restriction on numbers at outdoor Queensland Anzac events, with a march to be held in Brisbane's CBD.
There will also be no requirement for people to wear masks, Queensland's Chief Health Officer Jeannette Young confirmed.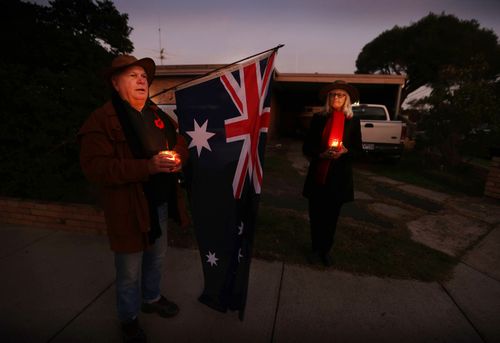 Queensland RSL president Tony Ferris said he was delighted by the news.
"The fact that we now have Anzac Day back is hair on the back of the neck stuff," he said.
"It's a great day for Queensland, it's absolutely fantastic."
Victoria allows Anzac services with capped crowds
In Victoria, Melbourne's Anzac Day march will be allowed to go ahead with 5500 people allowed to attend after being
cancelled in February
.
The RSL applied for that number to be granted permission to march on April 25, which was eventually approved by the government.
The traditional Dawn Service and Commemorative Services will also be held with smaller numbers, and live streamed on Facebook.
Hundreds of local services at RSLs across the state have also been given the green light to welcome crowds, with the government encouraging people to stay local.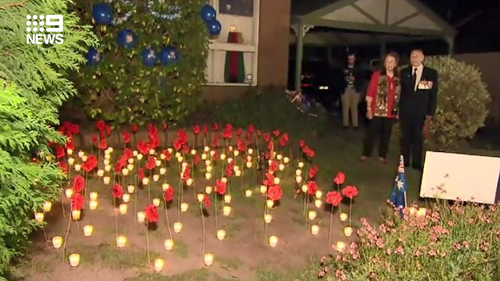 Minister for Veterans Shaun Leane said it was a great thing Anzac services could go ahead but urged caution.
"We've worked closely with RSL Victoria to ensure the march and dawn service could go ahead this year – but there are many ways to honour the hard work and sacrifice of our returned service men and women closer to home," Mr Leane said.
"With hundreds of local services across Melbourne and Regional Victoria, I encourage people to stay local this Anzac Day."
ACT Anzac Day Dawn Service to be a ticketed event
A crowd of 3000 people will be allowed to attend the National Ceremony, which traditionally includes the veterans' march.
Priority will be given to veterans for ticket allocation, with free tickets later made available.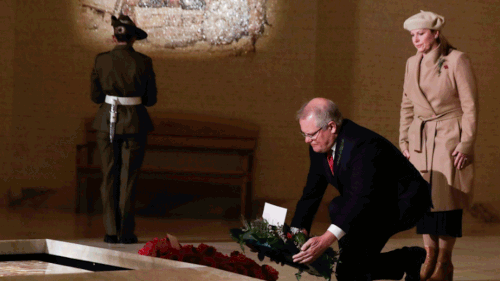 The government says COVID-safe measures will be in place across the commemorative services, including QR codes and fencing to filter through attendees.
The War Memorial announced the approval from the ACT government to go ahead with the events last month.
Overseas services have been cancelled due to the pandemic.
The announcement was made by Veterans' Affairs Minister Darren Chester.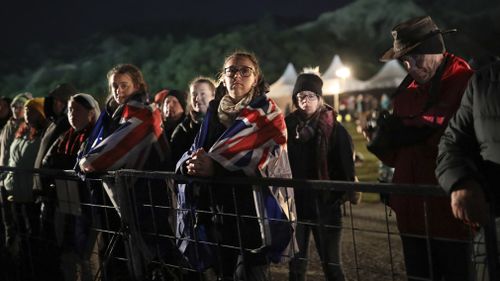 "The decision was made in the national interest for the protection of all Australians, at home and abroad, and on the advice of Australian health authorities, the Department of Foreign Affairs and Trade and in consultation with host nations," Mr Chester said in a statement.
"Along with our own travel ban, we have taken into consideration a number of factors, primarily concerns about the welfare of Australians and other visitors travelling to Anzac Day services as well as views of host nations regarding visitors and large gatherings as well as the impact on health systems of overseas nations.
"A COVID-safe national service will be held at the Australian War Memorial and broadcast nationally, with all Australians encouraged to tune in and watch on the day."


This content first appear on 9news