More than 40 childcare centres in Western Australia have been sanctioned for serious safety breaches.
A 9News investigation can reveal the state government has taken enforcement action against 42 childcare or Out of School Hours Care centres since 2019.
The sanctions range from inadequate supervision of children, failure to protect from harm and hazard and contravening safety rules.
When Anthony Shipp went to pick up his son Tom from after school care in October last year, he expected him to at the very least be safe.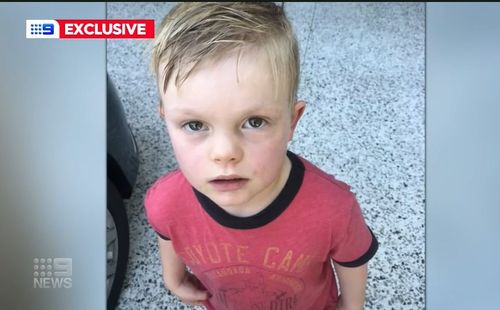 "You expect your child to be alive at the end of the day and taken care of," Mr Shipp told 9News.
"He said he couldn't get his seatbelt off… just looking dishevelled… really pale, really sweaty."
The four-year-old had been forgotten, left on a bus on a 32-degree day for half an hour.
Tom was only found by staff after Mr Shipp arrived to pick his son up and asked where he was.
Alarmingly, this incident is far from rare.
Other incidents include children escaping daycare in Bicton, burning their feet on hot days in the city and multiple instances of being left on buses.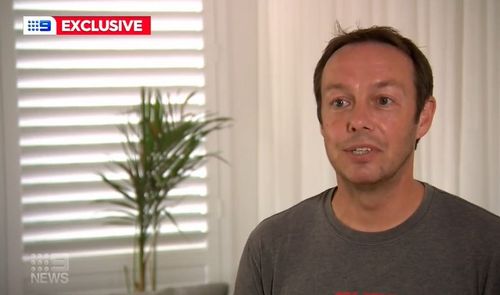 At Nido Early Learning at QV1 three children sustained second degree burns to their feet during a fire alarm drill on a hot day.
A four-year-old with special needs who got out of Kids Active at Canning Vale was found by a member of the public standing next to a pond.
A five-year-old was also left on a vehicle outside Helping Hands in Inglewood.
Any information on incidents is very hard to find and not readily available. It took 9News hours to compile this list – and it is far from comprehensive.
Many of the most recent incidents at childcare centres are not listed and the less serious ones can't be found at all.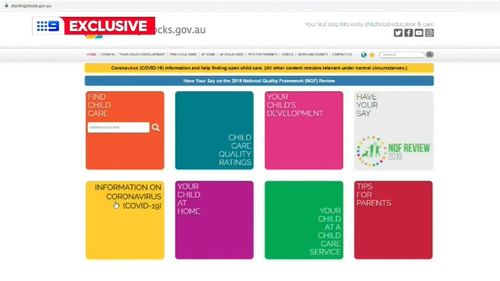 Parents say the information needs to be publicly and easily available.
"We think it's really important for parents to have peace of mind about their children and particularly from our point of view, their safety," KIDSAFE WA spokesperson said.
Childcare centres and Out of School Hours Care are the responsibility of the Education and Community Services Ministers Sue Ellery and Simone Mcgurk.
Neither agreed to an interview with 9News.
Instead they pointed us to the Department of Communities website and a nationally run site that gives childcare services a general rating.
On that website these same childcare centres (QV1, Canning Vale and Inglewood) were rated as either meeting or exceeding national quality standards but there was no reference to the safety breaches.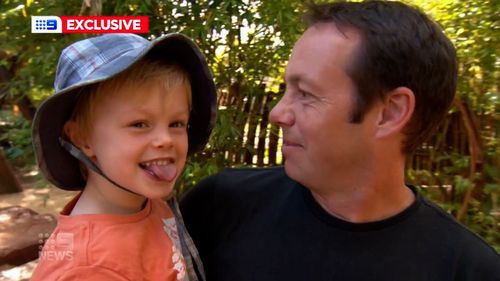 "Quite often one breach of protocol and safety is completely different to another type," KIDSAFE WA said.
"When you research where you want your child to go improvements have been made."
See below for the full list of childcares compiled by 9News that have been sanctioned for serious safety breaches.
Bluebird Busselton – Inadequately supervise children

Gummi Bears Child Care Centre – Interactions with children

Sparrow Early Learning – Offence relating to protection of children from harm/hazards

4 BIG KIDS – A six-year-old child with additional needs left alone in a room and unsupervised

North Fremantle School of Early Learning – Two-year-old child sustained burns to her feet

YMCA Carnaby Rise – Two-year-old walked out, no staff noticed for 45 mins, found on a road 800 metres away

Nature's Atelier – Seven-year-old with ADD was not collected from bus stop

Great Beginnings Byford – Inadequately supervise children

Nido Early Learning QV1 – Three children (2nd degree) burnt feet




Freo Kids Early Learning Port Coogee – Failed to protect child from harm/ hazard

Mosaic Early Learning Centre – Food allergies

Success Early Learning – Two-year-old child foot burnt while playing outside, treated in hospital

Bicton OSHClub – Three and four-year-old found by a parent outside on the side of the road

Waabiny Out of School Hours Care – Inadequately supervise children

ASILO Bilingual Childcare And Learning Centre – Premises/equipment safe condition contravened

KidsHQ Jacaranda – Inadequately supervise children and harm and hazard

Goodstate early learning thornlie – Inadequately supervise children

Jelly Beans Childcare Wellard – Inadequately supervise children

Nido Early School Byford – Failed to protect child from harm and hazard




Helping Hands Inglewood – Five and a half year old girl left on bus for 10 to 15 minutes

Kids Active – Four-year-old with special needs found by member of public next to a pond

Goodstart early learning East Bunbury – Three-year-old left service, walked home 150m, no-one noticed child gone

CYC Camp Coolongup – Failed to protect child from harm and hazard

Buggles Child Care – Spearwood – Inadequately supervise children

ACE Early Learning – Inadequately supervise children

Kids Inn OSHC Club – Inadequately supervise children

Care for Kids OSHC North Woodvale – Six-year-old child left in bus for 17 minutes, found by school pastor

Wellard Early Learning – Inadequately supervise children and harm and hazard

Buggles Early Learning and Kindy – Atwell – Inadequately supervise children

Riverton Out of School OSHC – Inadequately supervise children and harm and hazard

Nido Early School Byford – Inadequately supervise children

Child Campus Karratha – Three children, aged four to six, were found in the middle of Dampier Highway

Buggles Early Learning and Kindy – Baldivis – Two-year-old child excreted 65 pieces of pea gravel

Kwinana Recquatic Vacation Care Program (City of Kwinana) – Inadequately supervise children

Mundarda Child Care Centre – Inadequately supervise children

Jellybeans Child Care – Warwick – Understaffed

Cuddles Childcare Centre South Lake – Premises/equipment safe condition contravened

Jelly Beans Childcare Wellard – Inadequately supervise children

Fun-A-Rama Halls Head – Ten and a half year old fell off a tree stump, needed surgery; was in wheelchair for two weeks

Buggles Child Care – Beckenham – Inadequately supervise children and harm and hazard

Little Beginnings Education Forrestfield – Four-year-old child severely burned by hot water on genitals, legs and buttocks

Nippers Vacation Care – Seven-year-old boy left on bus for three and a half hours


This content first appear on 9news