Victoria will plunge into stage four restrictions for a five-day snap lockdown from 11.59pm tonight until Wednesday, Premier Daniel Andrews has confirmed.
Victorians will only be allowed to leave their homes for four reasons: shopping for essentials, giving care, essential work and education, and exercise for two hours per day with household members, an intimate partner or one other person only.
Masks must be worn everywhere.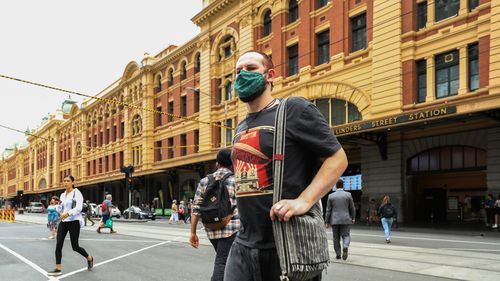 Mr Andrews said the government had to act out of an "abundance of caution" to prevent a third wave of COVID-19.
"Today's announcements are not about dealing with a third wave, they are about making the difficult choices to prevent a third wave," he said.
"We have a lot to be proud of as a community. We know what to do. We are the only place in the world to have defeated a second wave."
The latest five new cases linked to the Holiday Inn include a hotel worker and spouses of other hotel workers, marking the first infections outside of the hotel quarantine system.
The Australian Open will still go ahead but with no crowds.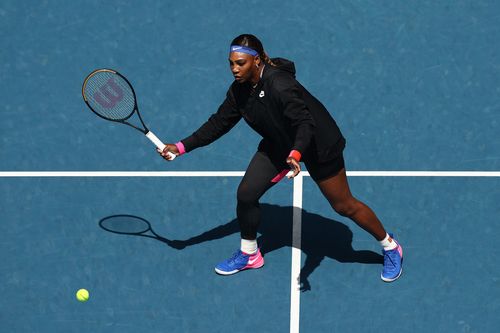 All international flights arriving into Victoria have been paused from tomorrow, as the state scrambles to bring the outbreak under control.
Victoria's 'circuit breaker' lockdown explained
Victoria will enter stage four restrictions from 11.59pm tonight until 11.59pm on Wednesday.
Victorians will only be able to leave their homes for one of the four essential reasons, including shopping for necessary goods and services, essential work or education if it cannot be done from home, exercise for two hours per day with household members, an intimate partner or one other person only.
The five-kilometre travel radius has also been reinstated and masks must be worn everywhere in public.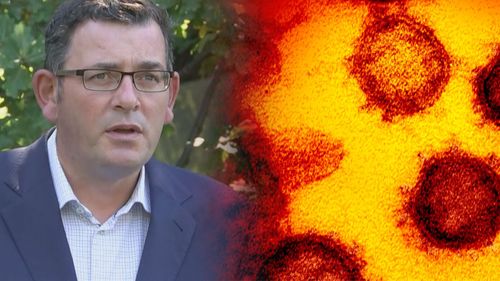 Schools will also close, but will remain open for vulnerable children or the children of permitted workers.
Places of worship will close and religious gatherings and ceremonies will not be permitted.
Weddings are not permitted unless on compassionate grounds.
Hairdressing and beauty services will be forced to close, along with real estate auctions and inspections, unless they can occur online.
Indoor physical recreation and sporting venues, outdoor physical recreation and community sport will shut down. However, outdoor playgrounds will remain open.
Swimming pools must close, along with community facilities such as libraries.
Creative studios, entertainment venues and non-essential retail must also shut their doors.
Hospitality venues will move to takeaway only.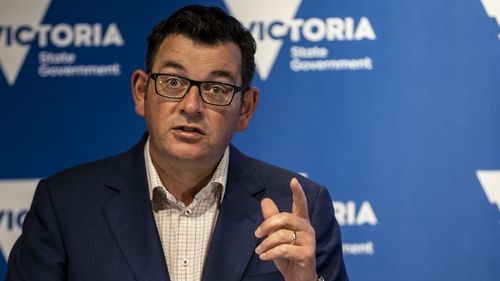 Mr Andrews said the state needed a "circuit-breaker" to control the rise in coronavirus cases.
"These restrictions are all about making sure that we respond appropriately to the fastest-moving, most infectious strain of coronavirus that we have seen," he said.
"I know this is not the news that Victorians want to hear today. I know it's not the place that we wanted to be in. However, we've all given so much, we've all done so much.
"We've built something precious, and we have to make difficult decisions, and do difficult things, in order to defend what we've built."
The premier said he believed the restrictions would run the current outbreak to the ground.
"I am confident that this short, sharp circuit breaker will be effective," he said.
"We will be able to smother this. We will be able to prevent it getting away from us."
Visits to residential aged care facilities will be banned during the stage four lockdown, Health Minister Martin Foley said.
Restrictions on hospital visits will also come into effect.
"There will be no capacity to visit private residential aged care or state residential aged care, and restrictions will be placed in regards to capacity to visit public and private hospitals," Mr Foley said.
"A third wave would be catastrophic, particularly for our vulnerable Victorians.
"We've been in that space before. No one is going to risk the sort of things that we saw in the private residential aged care sector in 2020."
Any lockdown alternative 'potentially devastating'
Victoria's Chief Health Officer Professor Brett Sutton said the "circuit-breaker" lockdown was vital to ensure health authorities could stay ahead of the rapid speed of the highly infectious UK strain.
"Even though, you know, test, trace and isolate is working, we are interviewing people immediately on notification of their positive result, we are quarantining their close contacts, we are identifying those secondary close contacts, but there are individuals who are already infectious at the time that we are identifying those cases," he said.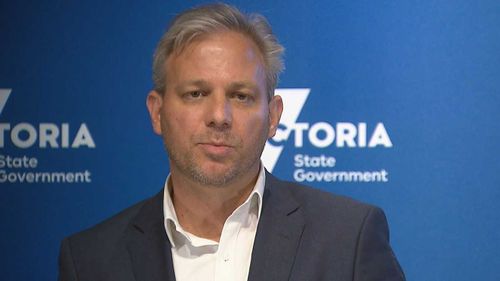 "And that means that there are exposure sites where people have been with this super-infectious variant, and that becomes a danger for widespread transmission."
Professor Sutton said the alternative to a lockdown is "potentially devastating".
"I do not want to be here either, come Wednesday, not having done this and talking about 10, 15, 20, 30 new cases a day, including mystery cases, or including cases that we can't chase down. We need to be able to chase each and every case down so that we can get back that precious thing of no community transmission."
UK variant a significant challenge for contact tracers
Victoria's COVID-19 response commander Jeroen Weimar said the UK variant of the virus posed a significant challenge to contact tracers, with close contacts becoming infected before the original source of infection discovered they were positive.
"What we're dealing with here is the first chain here was negative on the Sunday, they were tested positive on the Wednesday. By that point, their secondary close contacts were already infectious," he said.
The case of most concern is a worker who attended Brunetti cafe at Terminal 4 of Melbourne Airport.
Mr Weimar said the worker "did everything right" and worked early in the morning at 4.45am on February 9 until about 1pm.
"And we believe at that point they may well have been infectious, given she tested positive with a test taken on Wednesday, of which we got the result on Thursday," he said.
"So, our call to action here is now that anybody who was at Terminal 4 between 4:45am on Tuesday, February 9 until 2:00pm, you must isolate, you must get tested, you must contact us and stay isolated for 14 days.
"It's critical that we run this to ground now, that we stop it here."
There are a total of 905 primary close contacts currently isolating in Victoria.
Returned travellers to have X-Ray search on bags
"We're moving now to a situation where we're essentially X-raying people's bags," Mr Andrews said.
"You can't change what's occurred. But the mere fact that we're testing as often as we are, and all those other protocols that we've talked about a lot, that is – they're more than useful. But the problem is, this thing is moving so fast."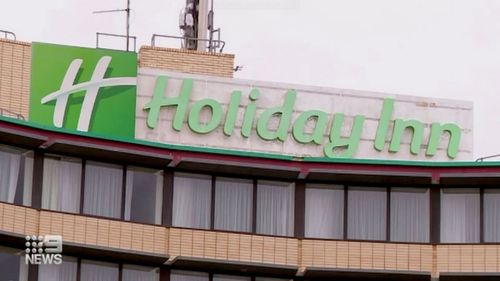 Mr Andrews said nebulisers were banned in hotel quarantine, so the fact a traveller used one was not a flaw in the state's system.
"Those machines are not allowed," he said.
"That was clearly communicated. But if you're really inviting me to have a crack at a bloke who is on a machine to breathe at the moment in an ICU, I'm just not doing that."
PM calls for 'proportionate' response
Prime Minister Scott Morrison said earlier that a "proportionate, targeted response" had proved an effective way to deal with outbreaks in other states.
"They should be able to get on top of this as other states have."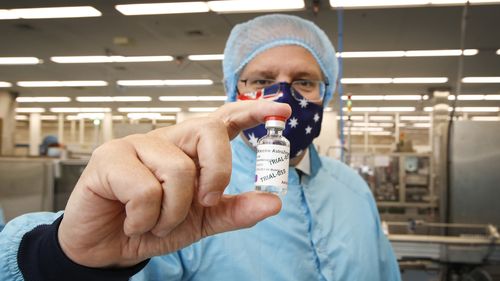 "A short sharp response dealing with similar challenges proved quite effective, look at Brisbane, look at NSW," he said.
Mr Morrison declined to weigh in on the effectiveness of Victoria's hotel quarantine system, despite the growing number of cases linked to the Holiday Inn.
Beyond Blue's Coronavirus Mental Wellbeing Support Service is a 24/7 service free of charge to all Australians.
Visit the site here
or call 1800512348
For coronavirus breaking news alerts and livestreams straight to your smartphone sign up to the
9News app
and set notifications to on at the
App Store
or
Google Play.


This content first appear on 9news