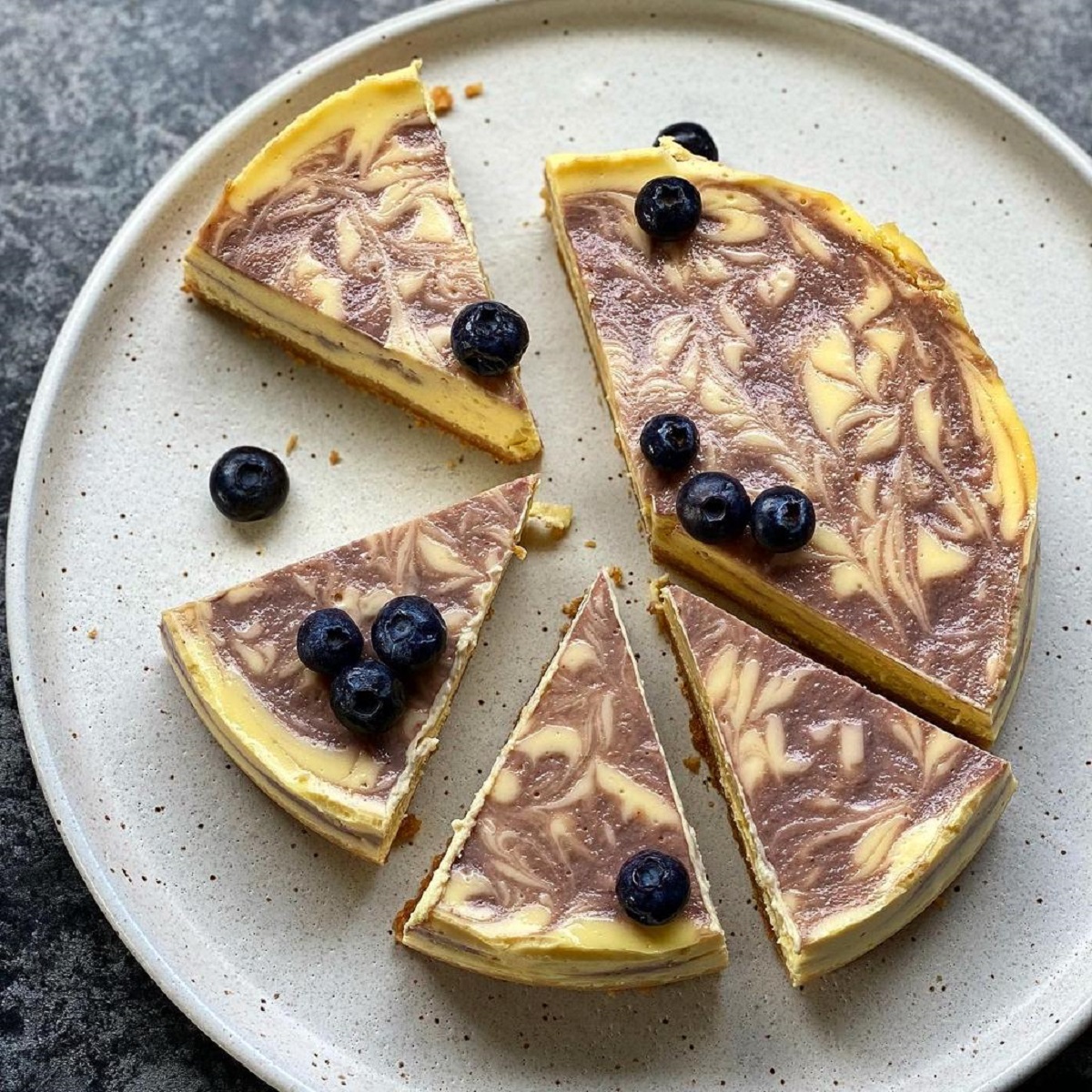 If making cheesecake couldn't be made more convenient, the delicious sweet dish can now be made easily in a microwave!
Baking can be time-consuming and lots of labour work, but easy mixes have made things much easier and faster. Whether your team baked cheesecakes or no-bake, this recipe is the best of the two worlds. This blueberry rippled baked cheesecake, is one of Zola Nene's favourites dishes. The popular celebrity chef shared that it is her super easy, super quick recipe.
ALSO READ: Rooibos Easter cheesecake
Blueberry-ripple Baked Cheesecake
Serves: 8-10
Ingredients
350 g ginger biscuits
80 g butter, melted
800 g cream cheese, at room temperature
200 g sour cream, at room temperature
180 g castor sugar
4 large eggs
finely grated zest of 1 lemon
100 g fresh or frozen blueberries, puréed
Instructions
Pulse the biscuits in a food processor until fine.
Mix in the butter and then press the mixture over the base of a 20-cm round springform cake tin (not up the sides).
Refrigerate the base while you make the filling.
Set the NeoChef to 140 °C on Convection Setting
In a bowl, mix the cream cheese, sour cream, sugar, eggs and lemon zest until smooth.
Transfer 60 ml (a quarter of a cup) of the batter to a separate bowl and mix in the blueberry purée.
Carefully pour the plain batter onto the biscuit base, then swirl the blueberry batter over the top and use a knife or skewer to incorporate the blueberry batter into the cheesecake to create a ripple effect.
Bake in the NeoChef for about 45 minutes or until the cheesecake is set and the middle is still slightly wobbly.
Turn off the NeoChef, open the door slightly and leave the cheesecake to gradually cool in the there until it reaches room temperature. Then refrigerate for at least 4 hours before unmoulding, slicing and serving.