Melbourne is on edge as the threat of another
coronavirus
lockdown looms amid fears a growing outbreak will develop into a deadly third wave of the virus.
"The second wave occurred because it had gotten away from us at this time last year, before we even knew it," Dr Parnis told A Current Affair last night.
"(This time) it's a matter of understanding the scope of exposure and spread across mainly Melbourne, but we also know there have been instances outside of Melbourne as well."
Victoria's Acting Premier James Merlino said "further action" could not be ruled out if the Whittlesea cluster continued to grow.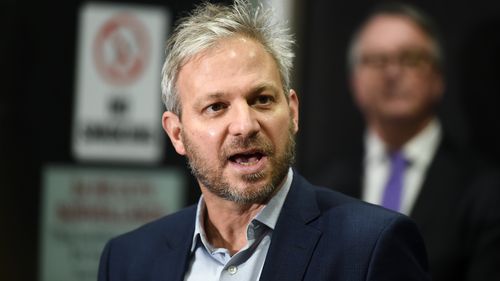 "We'll update people as soon as we know," Mr Merlino said.
"These cases so far are all linked, and that's a good thing, but we are concerned about the number (of cases) and the kind of exposure sites."
Mr Merlino said any matches going ahead would be subject to restrictions, including mask rules.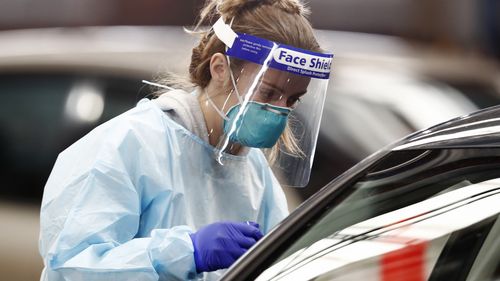 Victorian Chief Health Officer Brett Sutton said possible lockdown restrictions would hinge on further review of the newest cases.
Health officials have identified 301 primary close contacts.
Professor Sutton said it was a "concern" there had "been exposures over a number of days".
Some of the cluster cases are known to have been infectious and out in the community for more than a week.
How Melbourne's COVID-19 cases are connected
Case one: Man in his 30s got tested on Sunday.
Case two: Man in his 70s who went with case one to get tested.
Case three + four: woman in her 70s and child, detected after being deemed close contacts.
Case five: Had a business meeting with case one.
Cases six-nine: Same family unit as case five, but different households.
Cases 10-12: Workplace contacts of case nine. The workplace is a finance firm in Port Melbourne.
Case 13: Another contact of case one.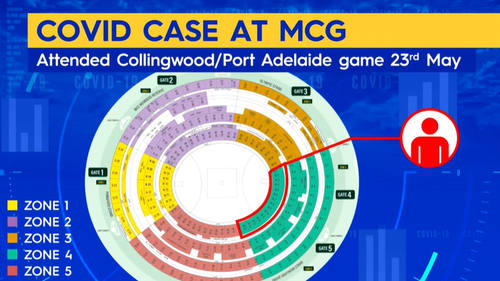 Cases 14-15: Workplace contacts of case nine.


This content first appear on 9news