Germany's anti-lockdown movement has co-opted the image of Sophie Scholl, the Germany resistance fighter who was born 100 years ago on Sunday, to the dismay of their opponents.
Scholl, who was executed by the Nazis for distributing anti-Nazi pamphlets, is an emblem of courage and a national hero in Germany. She has, perhaps inevitably, been adopted by protesters who believe they are facing a new medical dictatorship.
One of her nephews, Julian Aicher, has spoken at anti lockdown demonstrations, including on a stage decorated with white roses – evoking the name of Scholl's resistance group.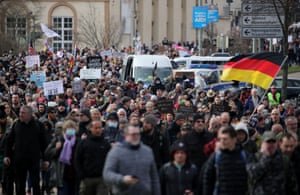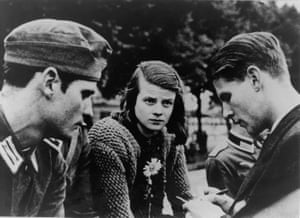 On 22 February, 1943, Scholl and her older brother Hans, both members of a small resistance group called the White Rose, were beheaded in the Stadelheim prison in Bavaria following a summary trial. They had been found guilty of distributing pamphlets on the grounds of Munich University, having converted to the resistance after being members of Nazi organisations in their teens.
Sophie Scholl, born on 9 May, 1921, has become the most famous face of the resistance movement, with surviving photos showing her distinctive cropped hair and determined smile. Hundreds of schools and streets now bear her name, and in 2003 she was named the nation's fourth favourite German behind Konrad Adenauer, Martin Luther and Karl Marx.
And now the resistance campaigner's image has been hijacked by protesters against coronavirus restrictions in Germany, who have sought to compare themselves with victims of the Nazis.
"I feel like Sophie Scholl, because I've been active in the resistance for months," one protester told a rally against virus restrictions in Hanover in November, leading to widespread condemnation.