A 66-year-old man is in intensive care in Queensland after he developed blood clots following his first dose of the AstraZeneca vaccine.
A 70-year-old man in Tasmania has also been hospitalised with suspected blood clots after receiving an AstraZeneca vaccine.
Queensland Chief Health Officer Jeanette Young said health authorities believe the 66-year-old Townsville man's thrombosis is "a direct result" of receiving the COVID jab on March 30.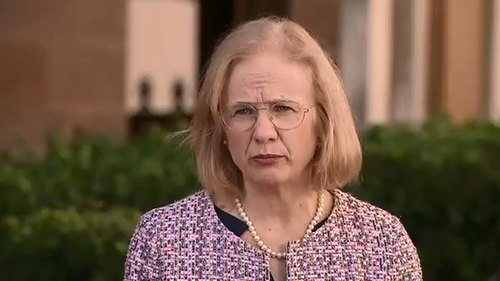 "(The) TGA has confirmed with me that they believe that his illness is a direct result of the AstraZeneca vaccine," Dr Young said.
"He received the first dose of the vaccine on 30 March, … and presented to the Townsville hospital, where he was admitted and tested and it's now been confirmed that he… has most likely developed that syndrome."
Dr Young's announcement was followed by Tasmanian authorities announcing a 70-year-old man was in hospital with suspected blood clots following his AstraZeneca jab.
Tasmanian acting director of Public Health Dr Scott McKeown said the man reported symptoms seven days after the vaccine and was now in a stable condition in hospital.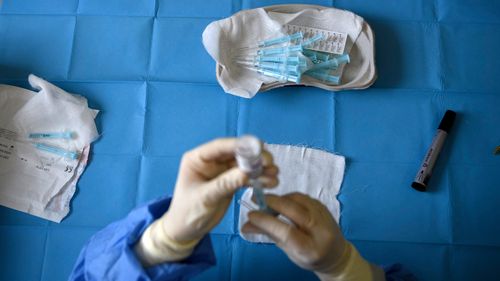 The two cases come after three other reports of Australian's being diagnosed with blood clots following the AstraZeneca jab in recent months.
Therapeutic Goods Administration head John Skerritt has cautioned that there are always the occasional adverse reactions to vaccines.
"I just want to go back and step and remind people that for every thousand doses of either the Pfizer or AstraZeneca vaccine administered we receive between six and seven on average adverse event reports," Prof Skerritt said.
"These are reports where not necessarily cause and effect from vaccines but these are people who have felt unwell or have presented to a doctor or hospital after being vaccinated."
These "adverse event reports" are overwhelmingly fever, joint pain, muscle soreness, tiredness, nausea and vomiting, Prof Skerritt said.


This content first appear on 9news