The Australian Government is in talks with a French biotech firm over the potential to import another COVID-19 vaccine to our shores.
The shot, manufactured by 'specialty vaccine company' Valneva – based in Saint- Herblain, western
France
– uses similar techniques to those involved in the flu and Polio vaccines and is currently in its advanced stages of development.
The product uses technology involving an inactivated version of the virus that has been killed to stimulate an immune response without creating infection.
The shot is also said to be able to protect against variants of the virus that might compromise others, making it an ideal booster.
In the UK, the government has already ordered 100 million doses and up to 10 other European Nations are also reportedly interested in purchasing the jab.
A spokeswoman for the Australian Department of Health confirmed to 9News that the federal government is in discussions to potentially purchase the vaccine.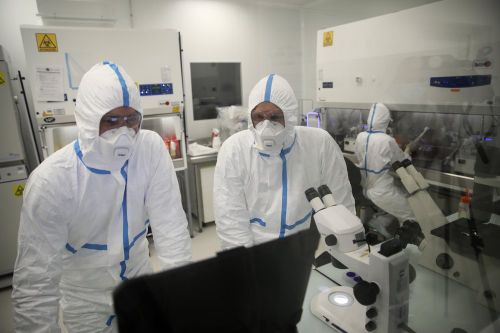 "The Australian Government continues to meet regularly with a range of COVID-19 vaccine and treatment developers and manufacturers, including Valneva," she said.
"We continue to monitor ongoing clinical trials, review real world effectiveness of the vaccine rollout and continue to have a range of discussions with manufacturers.
"Future investments will be subject to the advice of the COVID-19 Vaccines and Treatments for Australia – Science and Industry Technical Advisory Group (SITAG), and assessment of clinical evidence, including portfolio diversification and risk."
Local volunteers in the UK are currently being sought to test the safety of the vaccine with plans to roll out up to 250 million doses worldwide if clinical trials are successful.
The Indian government has struggled to stay on top of the new wave of the outbreak, with Prime Minister Scott Morrison
slamming Australia's borders closed
to the country in response.


This content first appear on 9news