A
Florida
driver has been recorded smashing through lowered traffic arms before jumping a rising drawbridge at speed.
Luckily, the driver made it through the airborne leap and landed safely on the other side – before continuing on and smashing through the lowered arms at the other end of the bridge.
Police are now seeking the driver of the SUV.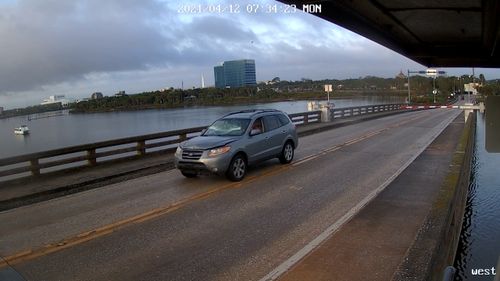 The incident took place on Monday morning local time at Daytona Beach – incidentally, the home of the Daytona 500, an iconic NASCAR motor race.
Police told local media outlet Daytona Beach News Journal they believe they had identified the driver, but no arrests have yet been made.


This content first appear on 9news