Roads became rivers north of Brisbane and oceangoers of all types were warned away from the Gold Coast's wild and woolly beaches, as south-east Queensland entered its second day of nonstop rain.
Forecasters said on Monday the "thick grey carpet" hanging over the region would move on today but it doubled back and remained to drench Queenslanders.
The Sunshine Coast and Gold Coast hinterland bore the brunt of the downpour with 160 millimetres coming down on Monday night, double the 80 millimetres recorded in greater Brisbane in the same period.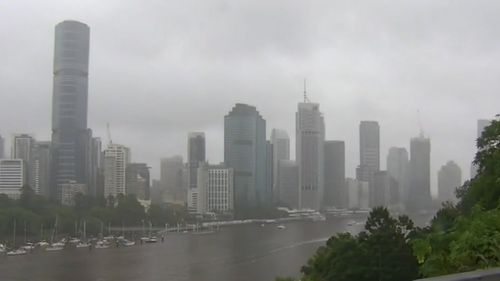 "We've seen some pretty good rain totals across south-east Queensland," Matt Marshall from the Bureau of Meteorology said.
"The hinterland about the Gold Coast and Springbrook were pushing around 150 millimetres there as well."
All Gold Coast beaches were closed today, with a hazardous surf warning for parts of Queensland's south-east coast spilling across the New South Wales border.
A seven-metre wave was recorded on the coast as the Bureau of Meteorology warned surf conditions would be hazardous for swimmers, surfers, rock fishers and anyone in boats in the Gold Coast, Sunshine Coast and Fraser Island.
Residents of the Byron coast were asked to "consider staying out of the water and avoid walking near surf-exposed areas" as the strong swells spread further south.
A marine wind warning remains in place for Fraser Island Coast, Sunshine Coast Waters, Moreton Bay and Gold Coast waters.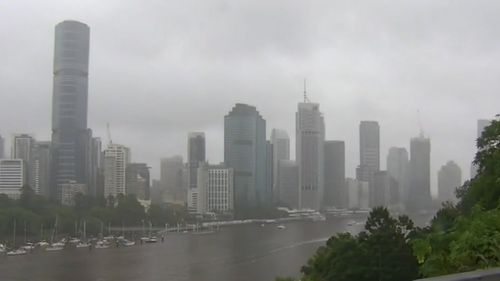 Tropical cyclone Cerosia could impact WA on Wednesday afternoon but is not expected to make landfall.
"It's currently a category two system, and at this stage, it's forecast to move in a south-westerly direction parallel to the coast of northern WA, away from the land area," Ms Scully said.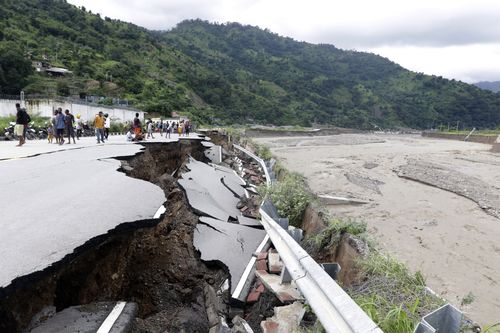 "It is moving into a favourable environment, and at this stage, we're forecasting it to intensify to category 3 system by tomorrow afternoon.
"There is a fair bit of uncertainty but it looks like it may start to bring some rain into the Pilbara area from Thursday, more likely Friday."


This content first appear on 9news