Organisers of the Byron Bay Bluesfest are "heartbroken" by the decision to cancel the event and have apologised to the thousands impacted by the last-minute decision.
The five-day festival was officially cancelled less than 24 hours from when it was due to begin, throwing the travel plans of over 20,000 attendees over the long weekend into chaos.
"We feel deeply for everybody affected, the fans, the artists, and the hard-working Bluesfest team. But in the end, the health of our community must come first," organisers said in a statement.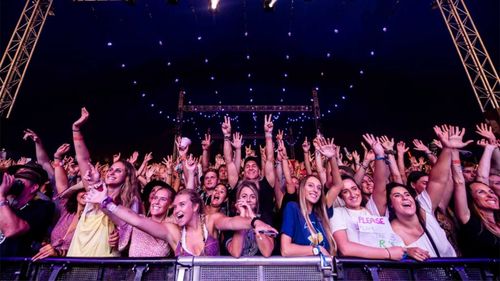 "We will be having discussions regarding Bluesfest postponement and will update everybody soon.
"However, this weekend we will be packing down the event that was cancelled within 24 hours of gates due to open."
"NSW Health acknowledges that the cancellation of Bluesfest is disappointing for ticket holders and event organisers, however while urgent investigations and contact tracing are ongoing, NSW Health is adopting a cautious approach to keep everyone safe," NSW Health said in a statement.
The festival would have been the first major festival to occur in Australia since the summer of 2019/20.
Organisers had prepared to welcome more than 16,000 people daily operating at approximately 50 per cent of normal capacity and production.
"This is one of the most difficult statements I have ever had to make. We really wanted to be at the forefront of the return of live music at Pre-COVID-19 level," Peter Noble, Bluesfest Director said.
New restrictions are now being introduced for residents in Byron, Ballina, Tweed and Lismore after man in his 20s tested positive to COVID-19 after visiting the Byron Beach Hotel at the same time as infectious cases from Queensland.
Health Minister Brad Hazzard expressed concern about the
upcoming Bluesfest
earlier today which would have seen 15,000 people congregate on any one day.
"It would have been better if the Bluesfest had been perhaps in another few months instead of right now," Mr Hazzard said.
"Or it would have been better if we didn't have a hen's party in Byron Bay that appears to have brought down our more secure North Coast area into a highly suspect area now."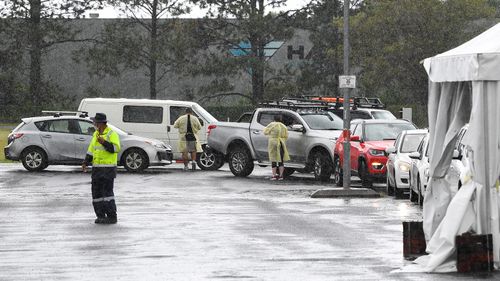 The news comes after
festival organisers yesterday announced
they would not be allowing ticket holders impacted by the three-day Greater Brisbane lockdown to attend the event's first day tomorrow.
The Queensland lockdown is currently affecting Brisbane, Ipswich, Moreton Bay, Logan, and Redlands.
New South Wales on 'extra high alert'
Four NSW local government areas will be on "extra high alert" and will be subject to restrictions until the end of Easter.
These include limiting the number of people in private residences to 30.
All public venues will be subject to the four-square-metre rule and all patrons will be required to be seated.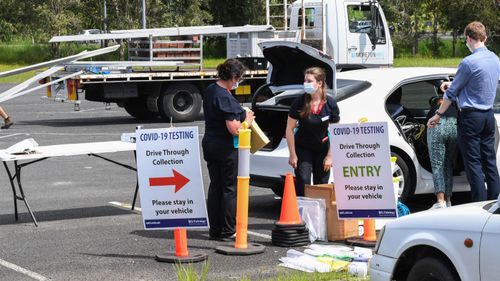 Residents in Byron Bay and surrounding shires will soon be mandated to wear masks when outside the house.
Additionally, all patrons of the Byron Beach Hotel who were present when the hen's party was there will be required to self-isolate for 14 days and receive multiple COVID-19 tests.


This content first appear on 9news