A "significant number" of foreign spies and their proxies have been removed from Australia or "rendered inoperative" in the past 12 months, according to the nation's domestic spy agency.
Australian Security Intelligence Organisation (ASIO) has also made a significant change to the way it speaks about threats, wiping out terms such as "Islamic extremism" and extreme right- or left-wing in favour of addressing religious or ideological motivations.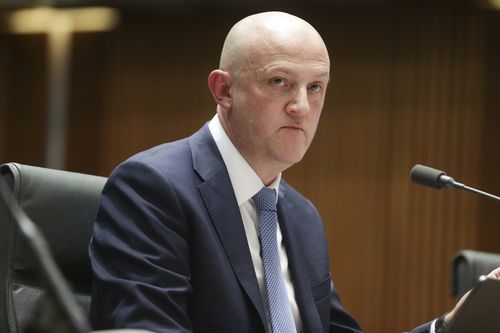 He said ASIO's focus was on the threat of violence, not a target's political views.
"In the same way, we don't investigate people because of their religious views — again, it's violence that is relevant to our powers — but that's not always clear when we use the term 'Islamic extremism'," he said.
"Understandably, some Muslim groups — and others — see this term as damaging and misrepresentative of Islam, and consider that it stigmatises them by encouraging stereotyping and stoking division."
Mr Burgess said some of Australia's adversaries were trying to "undermine and exploit" Australia's recovery from the COVID-19 crisis and the number of spies and proxies dealt with was in the "double digits".
"We have already seen extremists trying to stoke social divisions, and foreign intelligence services wanting intelligence about Australia's key export, technology and research industries," he said on Wednesday
"ASIO stands ready to detect and disrupt these threats. Australia's security underpins Australia's recovery.
"ASIO's mission is to identify where espionage is happening in Australia, and to rout it out," he said during his second annual threat assessment."
Mr Burgess described the tussle between "the spies and the spy catchers" as a race to innovate.
"We know our success depends on our ability to fuse new technologies, opportunities and advantages into our existing skillsets, and to imagine new ways of doing things," he said.
"Spies and terrorists should know this: we are looking for you."


This content first appear on 9news