It's the last sitting day of the week and it's all gone a little pear-shaped for the government.
After announcing that everything seemed hunky dory and deals were being made, and issues had been pushed through after a very busy weekend of talks with the heads of Facebook and Google, Mark Zuckerberg and co had an announcement this morning.
Facebook is banning all Australian news content from its platform. Not just in Australia, but across the world.
That doesn't seem like the smartest move for a company trying to prove it is not in the business of fake news, but it does seem to be the actions of a company that doesn't want the media bargaining code going anywhere else.
So while Google was making the most noise about pulling out its search engine, Google has come to the table and made a few deals (and is in negotiations with others).
Facebook though, is out. At least for now.
Meanwhile, the government decided this was the week to push ahead with its plans to abolish the family court, cheered along by Pauline Hanson.
Abolishing the family court was one of the One Nation leader's main goals in returning to parliament. It was one of the platforms she ran on, and was heavily supported by men's rights activists. Last night, after making a deal with Rex Patrick, the government was able to shut down the debate and take it to vote, despite almost the entire legal community speaking about what a bad idea it is. Under the bill, the family court is merged with the federal court. What on earth could go wrong.
And Scott Morrison, who did not do any media yesterday, responded to the Labor and later, the crossbench, call for the review of the Parliament House workplace culture and complaints process to be conducted independently.
That came after Brittany Higgins released a statement accusing the prime minister of using "victim blaming rhetoric" and said the government had its own questions to answer about its conduct.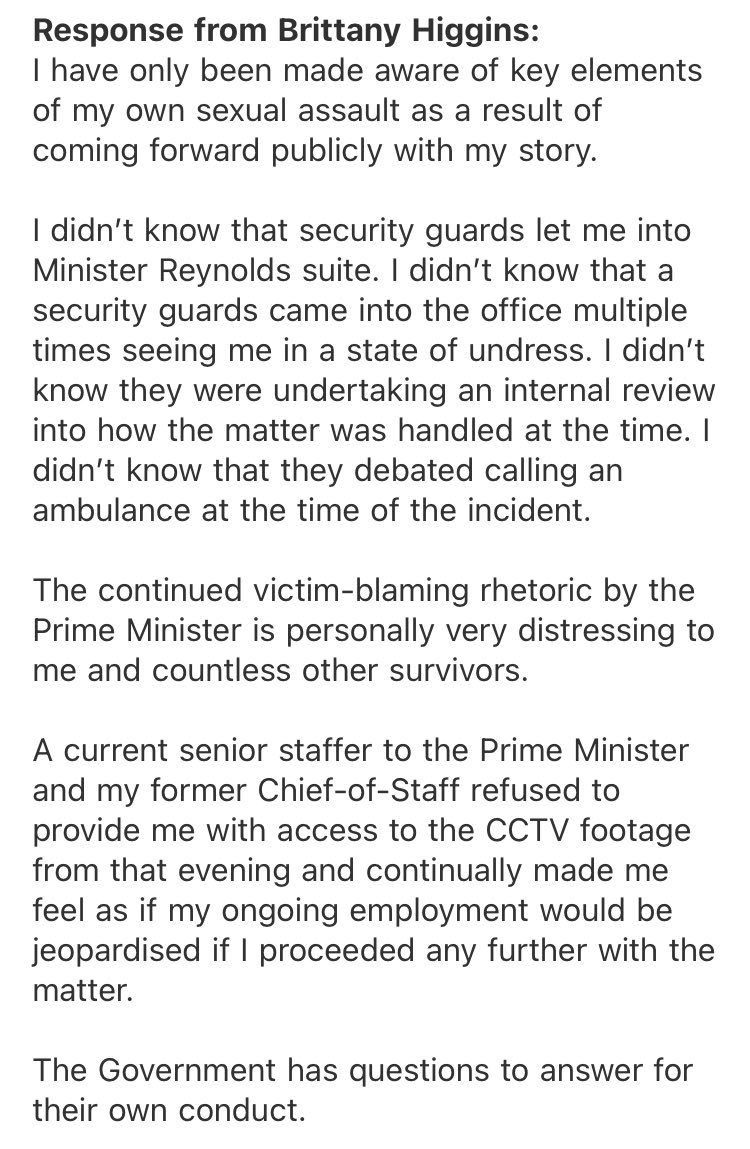 We'll cover everything as the day unfolds. A special good morning to Victorians who are officially out of lockdown and, I hope, having a coffee at their favourite place today.
You have Amy Remeikis with you today, with Mike Bowers, Katharine Murphy, Paul Karp and Daniel Hurst along for the ride.
I'm going to get my third coffee, and then we can jump right in.