Britain's newly established quarantine hotels received their first guests on Monday as the government tries to prevent new coronavirus variants from derailing a fast-moving vaccination drive that has delivered more than 15 million shots in ten weeks.
Passengers arriving at London's Heathrow Airport were escorted by security guards to buses that took them to nearby hotels.
Some of the travelers said they had tried and failed to make it to Britain before Monday to avoid the quarantine.
Zari Tadayon, who flew to Heathrow from Dubai and was taken to the Radisson Blu Edwardian hotel near the airport, said she had hoped she would be allowed to quarantine at her home in London.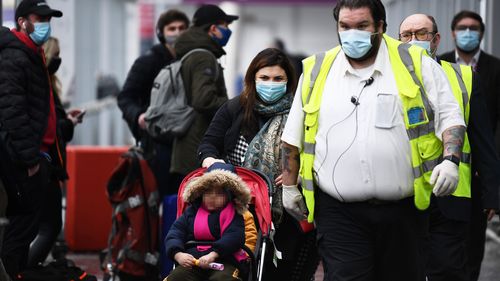 She said she felt "horrible" about the enforced 10-day hotel stay.
"How I'm going to cope I don't know. It's going to be tough," she said.
Britain has given a first dose of coronavirus vaccine to almost a quarter of its population, but health officials are concerned that vaccines may not work as well on some new strains of the virus, including one first identified in South Africa.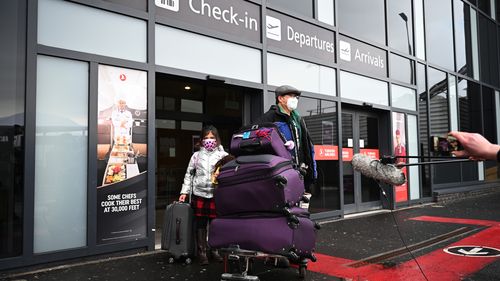 Under the new rules, residents of the UK and Ireland arriving in England from 33 high-risk countries must stay in designated hotels for 10 days at their own expense, with meals delivered to their door.
In Scotland the rule applies to arrivals from any country.
International travel has already been sharply curbed by the pandemic and Britons are currently barred from going on overseas vacations.
Critics, however, say Britain's quarantine hotels are being set up too late, with the South African variant already circulating in the UK.
Nick Thomas-Symonds, borders and immigration spokesman for the main opposition Labour Party, said reports of passengers from "red zone" countries mingling with others on planes and at the airport showed that the government's quarantine policy was "half baked."


This content first appear on 9news