The share of people who say they have had long COVID has declined since the summer, according to a new KFF analysis of self-reported data from the Centers for Disease Control and Prevention.
Among people who have ever had COVID, the share who say they currently or have ever had long COVID declined from 35% in June 2022 to 28% in January 2023, finds the analysis of data from the CDC's Household Pulse Survey.
The decline was driven by a reduction in the share who currently reported active symptoms, which fell from about 1 in 5 people (19%) to about 1 in 10 (11%) during the same period.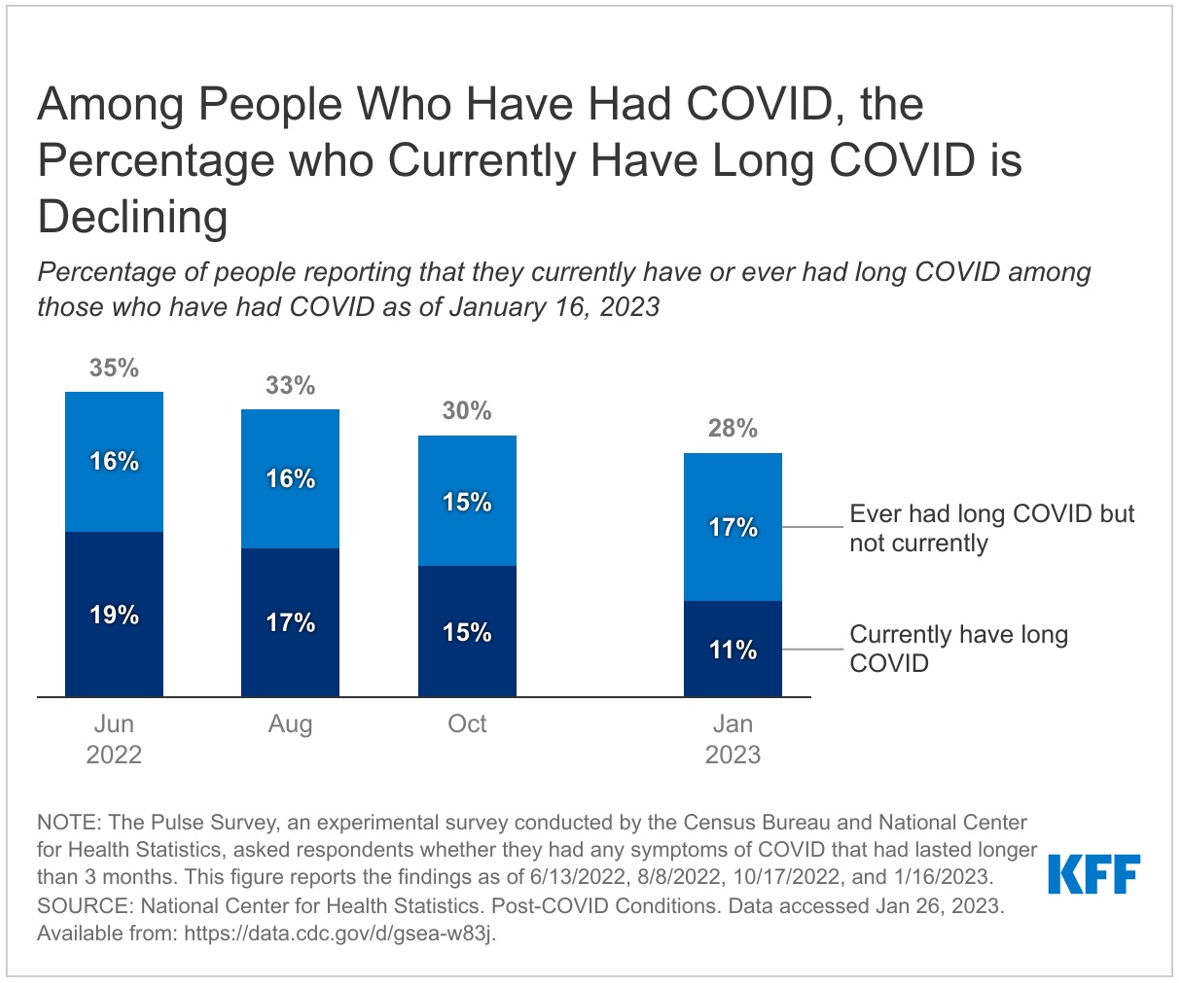 Long COVID remains a serious concern that affects millions of Americans. As of January 16, 15 percent of all adults in the U.S. report having had long COVID symptoms at some point, including 6 percent who had current symptoms.
The findings come at a time when only 15 percent of the U.S. population meets the CDC's definition of being up to date on their COVID vaccines. (The evidence — from other research — is mixed as to whether vaccines reduce the likelihood of getting long COVID, or if they reduce the severity of long COVID among people who already have it.)
The new analysis also finds that:
Among those who have ever had long COVID, over half are no longer reporting symptoms.
Among people with long COVID, 79 percent report having limitations to their day-to-day activities, and 27 percent characterize the limitations as significant.